The Cactus Detox Retreat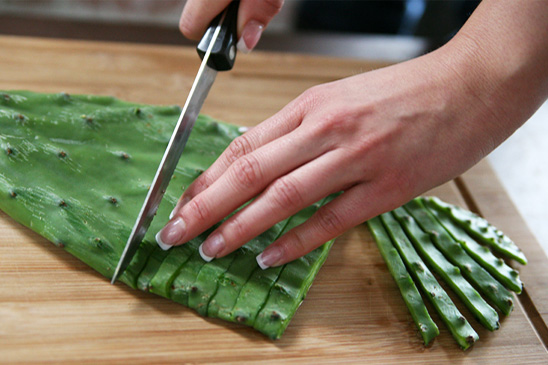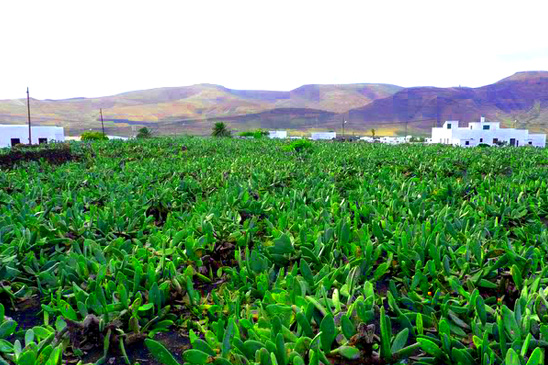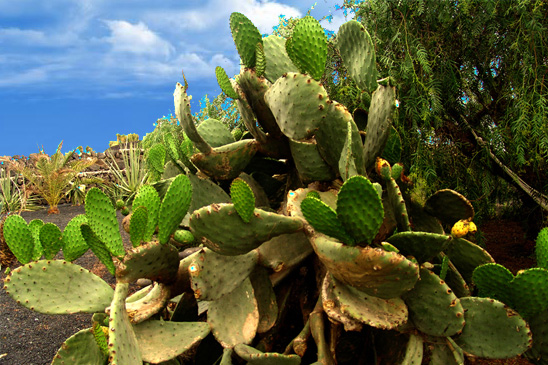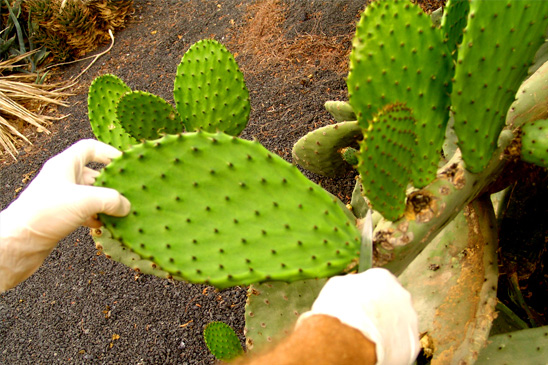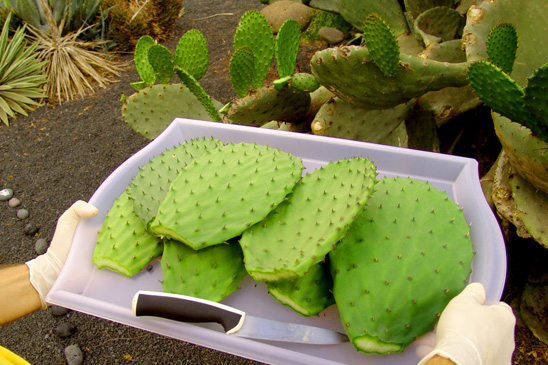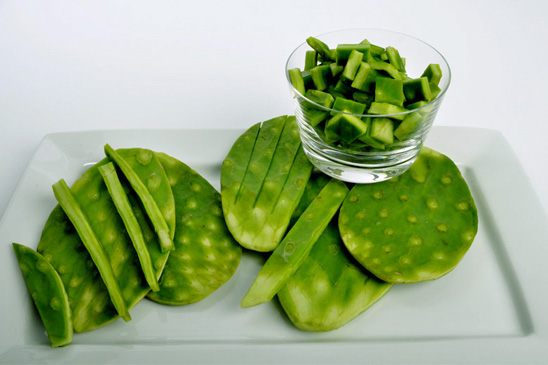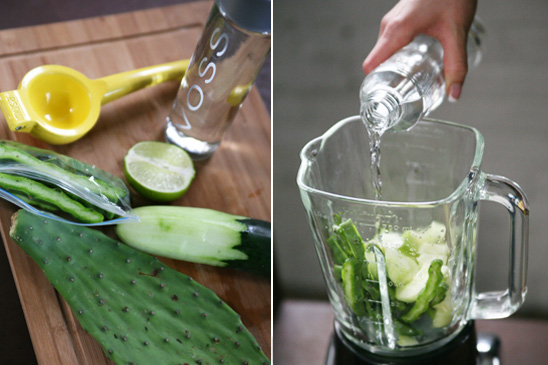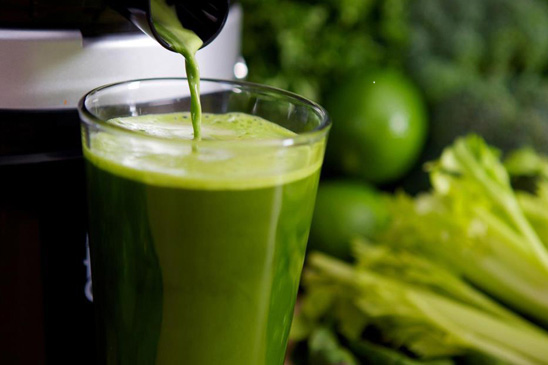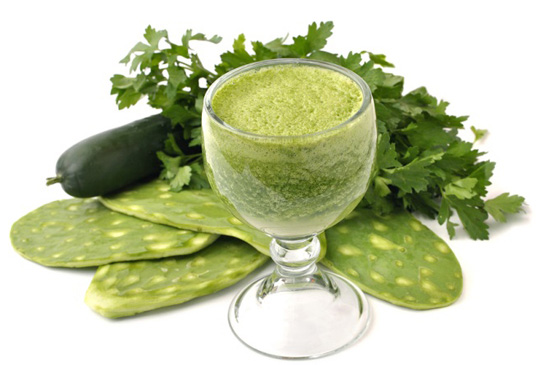 1. What is The Cactus Detox Retreat?
Cactus Detox Retreat is a cactus based body & mind detoxifying program. We combine : Cactus and other juice meals with yoga, massage & walking meditations.
The Cactus Detox is not a group retreat but a personalized one. Just email your potential dates and we will gladly customize a program to suit your needs.
2. Why we use cactus?
We use Opuntia Ficus-India Cactus, also internationally known as 'nopal'. We chose this variety of cactus as many studies have confirmed its nutritional proprieties as a superfood, detoxifying vegetable, and aids in weight loss.
3. Why only in Kalindi / Lanzarote?
Lanzarote has more nopal cactus per square meter than any other country in Europe, so we can avail of the finest selection of produce freshly hand-picked & 100% organic. (We don't use powder or reconstituted nopal). And elsewhere in the world…?
Only in Mexico and Arizona can you find the same conditions.
4. What are the health benefits of Nopal?
– Nopal is a  very low calorie vegetable. 100g of fresh leaves provides just 16 calories. Nonetheless, its leaves (paddles) have many vital phytochemicals, fiber, anti-oxidants, vitamins, and minerals which have immense health benefits.
– These succulent paddles are a rich source of dietary fiber, especially non-carbohydrate polysaccharides, such as pectin, mucilage and hemicellulose. Together, these substances help reduce body weight, LDL-cholesterol, and blood sugar levels. This rich fiber and mucilaginous content aids in the smooth passage of digested food particles through the gut and relieves constipation.
– Cactus paddles feature moderate amounts of vitamin A with 100 g of fresh paddles providing about 457 IU of vitamin A, and 250 µg of ß-carotene. ß-carotene converts into vitamin-A inside the body. Studies have found that vitamin A and flavonoid compounds in vegetables help to protect from skin, lung and oral cavity cancers.
– In addition, nopal leaves contain small levels of B-complex group of vitamins such as thiamin, riboflavin, niacin, vitamin B-6 (pyridoxine), and pantothenic acid. These vitamins are essential for optimum cellular enzymatic and metabolic functions inside the human body.
– Fresh paddles contain average levels of vitamin C. 100 g provides 9.3 mg or 15% of this vitamin. Vitamin C is a water-soluble, natural anti-oxidant, which helps the body protect from scurvy and offer resistance against infectious agents (boosts immunity), and helps  scavenge harmful, pro-inflammatory free radicals from the body.
You can find all information regarding Nopal/Opuntia nutritional benefits here:
http://www.nutrition-and-you.com/nopales.html
http://en.wikipedia.org/wiki/Nopal
http://drnopal.com/benefits.html
http://www.diethealthclub.com/juice/cactus-juice.html
http://www.nopalcactusjuice.biz/health-benefits.php
5. What are the results after a 7 day cactus detox retreat?
– Body fat and weight loss
– Better digestions
– Regular movements
– More energy
– Less need to sleep
– More flexibility
– More awareness/mind focus
6. Can I attend any time, any month?
Yes, we are placed in Lanzarote, in the Canary Islands, with one of the best climates in Europe. It is also known as 'forever spring', because we have 24ºC average temperatures all year round.
You can book your cactus detox retreat upon availability. This is not a group retreat but a personalized one. Just email us with the dates you would come and we will reply with a customized program for you.
7. How the schedule looks on a given Cactus Detox Retreat day?
7.45h – 8.30h Yoga (blend of different styles / schools)
8.30h    Early Breakfast (Fresh Fruit Juice)
9.00h – 14.30h Free to Explore (Beach time, excursion, cultural visits, etc.)
12.00h Take-away Brunch (Fruit & Vegetal Blend Juice Picnic)
14.30h Cactus Juice or Blend
15.00 – 16.00h Free Time ('Siesta', hammock / reading, etc.)
16.00h – 17.00h Silent walking (into nature – desert, volcanos, etc…)
17.00h – 18.00h Massage (Thai, Deep tissue, Ayurvedic…)
18.00h    Algae & Cactus & Miso Soup
18.30h – 19.30h Sunset Meditation.
19.30h – 20.00h Tea time (herbal infusions)
20.00h – onwards – Chill out time (chatting, reading, social media…)
22.00h    Suggested time for going to sleep.
*Note: This is an typical timetable for a day that includes all the activities we offer. Once we receive your retreat booking, we will send you a questionnaire which will be the basis for the design of your custom program, taking into account parameters such as the length of your stay, your personal goals, your health, etc.
8. Is the Cactus Detox Retreat an all inclusive holiday?
Yes, the price includes all of the below:
– Private or Shared accommodation
– Full board detox program
– Nutritional & Dietary Supplements
– Yoga sessions
– Walking Meditation sessions
– Massages
 The retreat does not include the following:
– Anything not mentioned above, for example : tourist visits, cultural excursions, etc.
9. Do you have a discount?
We give 20% discount if you come with 1 friend or your partner and 30% discount if you come with 2 or more of your friends to our cactus detox retreat.
10. What is the all Inclusive price?
Minimum stay is 5 nights /6 days
6 to 8 days: 140 €/day (PR)
9 to 14 days: 125 €/day (PR)
More than 2 Weeks: 110€/day (PR)
*PR = Private Room
11. In a nutshell?
Cactus Detox Retreat is not only a detox or weight loss program…it is a way to slow down, rest & reflect. Disconnect and reconnect, listen and be attentive to self-care and personal renewal. Lanzarote and Kalindi are the perfect venue match for such endeavours.
12. For all queries and bookings for cactus detox retreats?
Please get in touch with us by filling in the form below, and we will get back to you as soon as possible.