Direction to Kalindi – how to arrive here (google map)
Rent a Car 
"You can rent a car from different companies. Prices change depending on the season, availability and demand, as well as the amount of days you are going to rent and the category of the car. Usually, for a week rental, the lowest price can be around 12€/day, and the average around 20€/day. We advise you the following"
By Bus 
"You can reach our rural house also by bus. However, the bus network and the connectivity among the different lines is not the best. To go from the Airport to Kalindi you have to first, take a bust to Arrecife, and from the main terminal take an other bus to Tao. From Tao bus station you have a 15 mintues walk downhill to Kalindi. For your convenience, we enclose the buses timetables from the airport to Arrecife and from Arrecife to Tao:"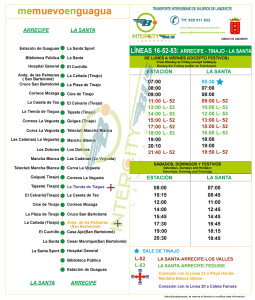 Timetable of Bus Line 16 that takes you from Arrecife to Tao, where Kalindi is.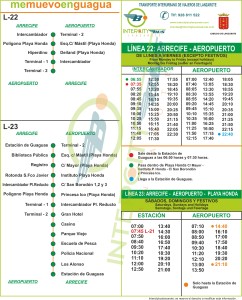 Timetable of Bus Line 22 that takes you from the airport to Arrecife.
By Taxi 
You can easily get a taxi in the terminal any time. Kalindi is only 16km from the Airport, usually a 20 minutes drive. The taxi tiket will cost your around 18€ one way.