Of course you can spend your holiday relaxing on one of the gorgeous beaches, and we are happy to show them to you even the secret ones.
But we offer also multiple other activities, ranging from chilled-out and tranquil to intense-active. (surf lessons, bike rentals, diving, guided hikes, yoga, dance lessons and more).
Below more information about the favorite activities. If you have a special request please let us know, we are sure we can help you.
Yoga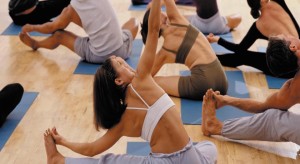 In Kalindi's yoga studio guest are welcome to join different yoga classes.
Kalindi is open to all styles and practices and also offers private classes to our guests wishing to learn or practice disciplines like Hata, Kundalina, Nidra, Yin, Ashtanga or Acroyoga, Chi-Kung or Tai-Chi.
Besides yoga we offer also different dance lessons and body movement classes.
Hiking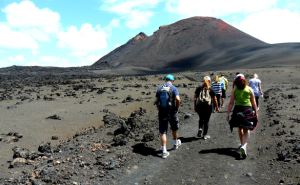 Lanzarote's scenic landscape is one of the most unique in the world. With more than 60% of island surface reserved as national park, Lanzarote offers an endless amount of possibility for trail runners and walkers of all levels, both on volcanoes, beaches, even cliff tops. Kalindi can show you surrounding routes, accompany you to visit the most pristine and wild places, and even show you the island's most secret locations, all unforgettable in their own right. Are you ready to step out?
Surf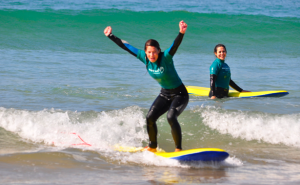 Lanzarote is said to be the Hawaii of Europe. Comparisons aside, Lanzarote is, without a doubt, one of the best places to try surfing this side of the ocean. Whether you're a beginner looking to take a week out, or someone looking to perfect their technique, let Kalindi be your base. Whether it's helping you to decide between schools, or simply offering assistance in your first moments, Kalindi's got you covered. Especially in North Lanzarote you'll see kitesurfing, windsurfing and paddleboarding happening down on the beach. Are you ready for the waves?
Massage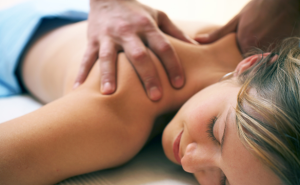 At Kalindi we also offer a well-deserved break for your body with a great massage. The options available include: traditional Indian Ayurvedic, Thai, Japenese Shiatsu and sport / pain relieving massages, all from the hands of specialists with their own individual techniques.
Relax with us and feel the soothing touch of Lanzarote, which will bring total relaxation and rejuvenation.
Diving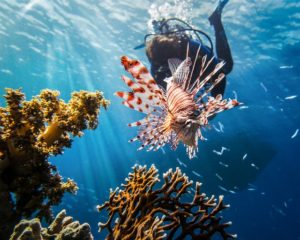 Lanzarote offers multiple beautiful dive sites for beginners and experienced divers. The Atlantic Ocean is very clean and has a good visibility and temperatures all year around.
Over the years the underwater flow of lava has formed many reefs with  an great variety of fish including many big fish.